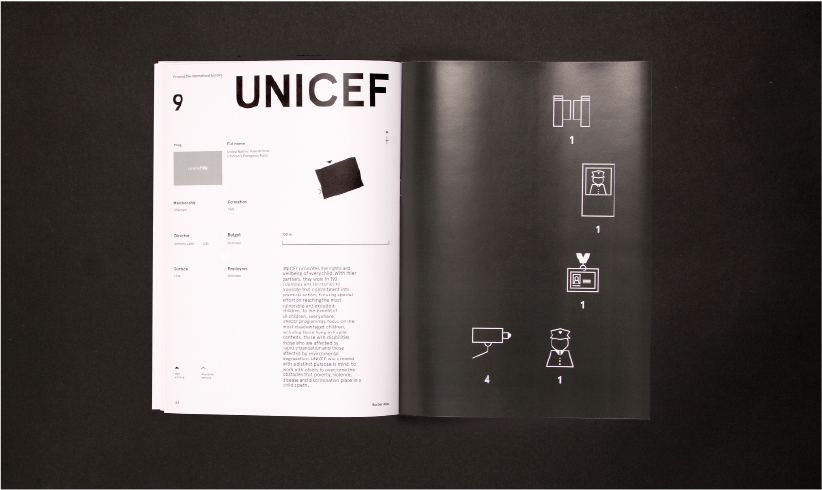 /
Crossing the international borders
This project was made within a workshop called « Border Atlas » supervised by Dutch designer Joost Grootens.
Through 10 examples of International Organizations based in Geneva, our project focuses on their borders and the similarity with real countries borders.
The series of pictograms show all the ingredients that each organization uses to control the access to its building.